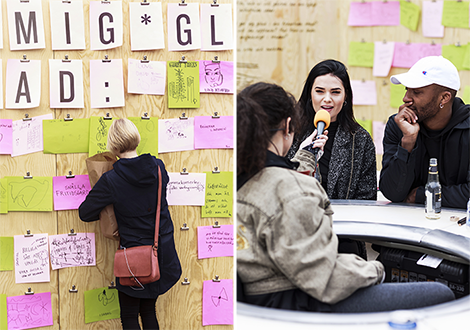 In the summer of 2017, Nobelberget Market was started, a bustling festival with food, music and activities for the whole family.
Studio Feuer together with Cecilia Lindgren Studio developed the design profile.
The work included grahic design and site elements: Logo, posters, flags, signage.
We also developed and produced a series of activations for Atrium Ljungberg during Nobelberget Markets, i.e., the world premiere of Talkaoke Stockholm, and an interactive suggestion wall.